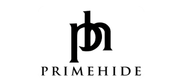 Primehide
PRIME HIDE | OUR STORY
If you're looking for stylish leather products, then you have come to the right place.
Something to be proud of.
At Primehide we pride ourselves on our craftsmanship and work hard to create products that are chic and sophisticated, whilst still remaining functional and durable. With Primehide, you will never run out of choice, style or colour.
Products which are made to last.
Our products are made to last from the best quality leather, so you will have decades of pleasure. It all starts with the foundation, so we make certain we are using the best raw materials possible, to make a reputable product that we can be proud of.
Our team of craftsmen are a talented bunch of people.
It is important to us that our customers recognise the significance of a beautifully crafted, hand-made product. We are confident in the belief that we retain custom because we're good at what we do. The varied background of our team is fundamental, as it means each person can contribute to each step of production in a meaningful way. But regardless of background, we choose people who are dedicated, skillful and have a passion for creativity.
Work hard, design well, create value for money.
We always strive hard to create functional modern products, which respect classic timeless trends. These core elements, which are imbedded in everything we do, ensure you will always get quality, longevity and value for money from a Primehide product.
We like to shake things up … sometimes!
We like to think outside the box and try something new. It might be a style of bag, pattern of leather or intricate belt buckle; to challenge the status quo we must take one fearless choice at a time and hopefully transform risk into reward. But no matter how contemporary or innovative our designs may be, always look for our stamp and rest assured you're getting the same quality and workmanship.
Take a look around and languish in the sophistication of our products.
The merit and standard of our products is second to none, and each bag, belt, wallet or purse has been made using the same excellence of raw material. Browse our collections and enjoy discovering the story of each range, as it comes to life and finds a place in your store.
Wholesalers products
Products found: 262