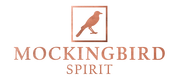 Mockingbird Spirit Ltd
People love Tequila. The UK in particular has developed a fondness for the spirit recently and it isn't hard to see why. Not only does it taste heavenly, but it pairs well with all sorts of food and sets the tone for every occasion.
The thing is, while we can't get enough of Tequila, most of us could probably do without the hangover. Mockingbird is the UK's first non-alcoholic Tequila alternative, set out from day one to do justice to the famed Mexican spirit. Our founder, Fern McCoy, created it for people that love a good time but, for one reason or another, can't or choose not to drink alcohol on their journey through life. It's that simple.
Wholesalers products
Products found: 3